What are Varicose Veins?
Varicose veins are veins that have become large and twisted, most commonly occurring in the veins of the surface of the leg. Visibly enlarged veins may be accompanied by one or more additional symptoms, including pain, swelling, skin discoloration, aching legs, and cramping.¹⁻³
What can Happen if Varicose Veins are Left Untreated?
If left untreated, varicose veins may worsen and extend to the deep veins, causing blood to accumulate throughout the veins of the entire leg. Stagnant blood in the leg can cause darkening of the skin, itchiness, pain, swelling, and even ulcers in severe cases.¹⁻³
Individuals with varicose veins are also more susceptible to blood clots due to stagnant and turbulent flow in the superficial veins. In rare instances, blood clots can extend into the deep veins leading to Deep Vein Thrombosis (DVT).⁴
How are Varicose Veins Treated?
Conservative management for varicose veins consists of lifestyle changes and the use of compression stockings to ease the movement of blood through the veins. Lifestyle changes include exercising, weight loss, not wearing tight clothes, elevating your legs, and avoiding long periods of standing or sitting. While these techniques often improve symptoms, they do not address the damaged veins.³
Surgical techniques, such as ligation and vein stripping, can be used to remove large varicose veins using multiple incisions.³
Minimally invasive vein treatments, such as VenaSeal™, thermal vein closure, and ultrasound guided foam sclerotherapy shut down varicose veins, allowing blood to flow through healthy vessels. These minimally invasive therapies have proven to be more effective than conservative management in the treatment of varicose veins, with less pain and quicker recovery time than surgical techniques.³
As part of our commitment to providing the Dallas area with the highest quality vein care, Texas Vascular Institute only offers state of the art minimally invasive vein treatments to maximize vein health and patient comfort. Follow this link to learn more about varicose vein treatments.
Learn More
Vein removal surgery: no longer best option for varicose veins
Laser or radiofrequency based varicose vein treatment: similar outcomes?
Preventing varicose veins during pregnancy
References
[1] Eberhardt and Raffetto (2014). Contemporary Views in Cardiovascular Medicine: Chronic Venous Insufficiency. Circulation. 2014;130:333-346.
[2] Cesarone MR et al. (2002). 'Real' epidemiology of varicose veins and chronic venous diseases: the San Valentino Vascular Screening Project. Angiology 2002; 53: 119–130.
[3] Meissner, M. H. (2016). What is effective care for varicose veins? Phlebology, 31(1_suppl), 80–87.
[4] Heit, J., Silverstein, M., David, M., Petterson, T. M., Fallon, W. M. O., & Melton III, J. (2000). Risk Factors for Deep Vein Thrombosis and Pulmonary Embolism. Archives of Internal Medicine, 160, 809–815.
WHAT OUR PATIENTS

have to say
Texas Vascular Institute always appreciates feedback from our valued patients. To date, we're thrilled to have collected 378 reviews with an average rating of 5 out of 5 stars. Please read what others are saying about Texas Vascular Institute below, and as always, we would love to collect your feedback.
Leave a Review

Amazing Practice
I'm very particular with my Healthcare and tend to be cautious with referrals to specialists. This office is amazing from the first point of contact. Their staff are friendly, professional and highly knowledgeable. Then the Dr is just as amazing as his staff, absolutely brilliant. Office manager Jessica has this office running like a well oiled machine and does so with a smile, an air of confidence, kindness and professionalism. Love this practice!!
- Richard G.

Beyond Thankful
Dr Batra and his staff are amazing! We are so grateful to have found him. Everyone is so kind and so caring and Dr Batra explains everything so well and does procedures with excellence. Beyond thankful to be under their care!!!
- Bitsy P.

Gold Standard
This is a gold standard for how a medical practice should be run. I was promptly seen at my scheduled time, my ultrasound was thorough and I received plenty of attention and care from the staff and Dr.Batra.
- Weronika L.
INSURANCE
We accept most major insurance plans. Please contact the medical office for all insurance related questions.








View Full List of Insurance Companies
Texas Vascular Institute | Dallas, TX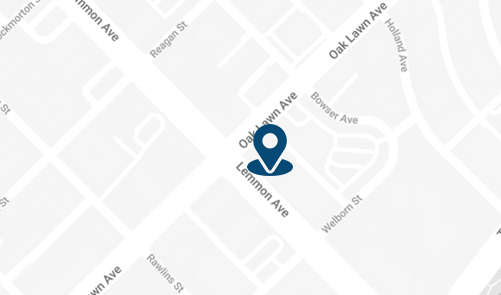 Address
3500 Oak Lawn Ave, #760
Dallas, TX 75219
Phone
For Appointments: 972-798-4710
General Inquiries: 972-646-8346
Set Appointment
Texas Vascular Institute | Hurst, TX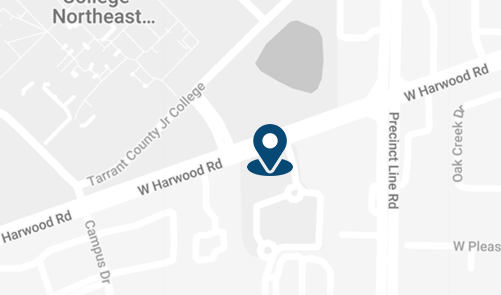 Address
809 West Harwood Rd, Suite 101,
Hurst, TX 76054
Phone
For Appointments: 972-798-4710
General Inquiries: 972-646-8346
Set Appointment