By: Dr. Dev Batra | 01.30.23
We know from having kids of our own that pregnancy can be overwhelming. Preparing for a new child takes a lot of work, and there are literally books full of health advice to keep up with. As committed vein specialists, we feel that it's our responsibility to add one more chapter on preventing pregnancy-related varicose veins.
About two in every five pregnant women are affected by varicose veins,¹ so it's very likely that you already have or will develop varicose veins at some point during your pregnancy. In many cases, varicose veins that develop during pregnancy have no negative long-term health effects. However, some women are at higher risk of developing more serious vein problems following pregnancy.²⁻³ Fortunately, there are a few easy measures you can take to help keep your legs healthy throughout your pregnancy. We've put together a quick Q&A to cover everything you need to know about pregnancy-related varicose veins – how they form, who's at risk, how to prevent them, and what to do if they continue after your pregnancy ends.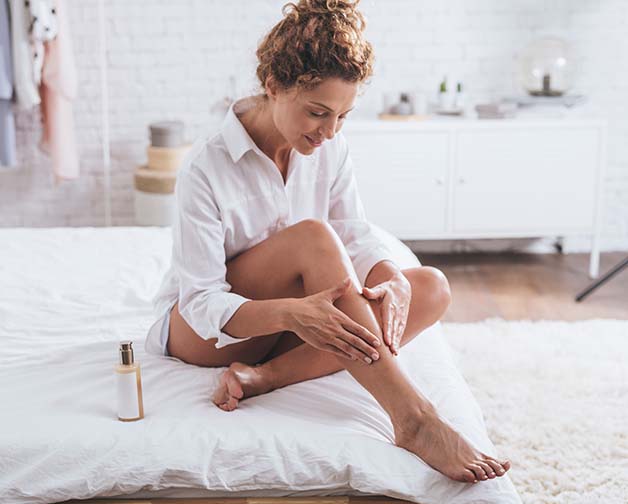 How Does Pregnancy Cause Varicose Veins?
Varicose veins are veins that have become large and twisted. They typically form on the surface of the legs, but during pregnancy, varicose veins may also appear on the buttocks or in the vaginal area.⁴ The female body goes through several physiological changes during pregnancy, some of which are thought to contribute to varicose vein formation.⁵
The pregnant uterus puts extra pressure on the inferior vena cava, which is the vein that carries blood from the legs back to the heart.

Blood volume increases during pregnancy, adding extra pressure within the veins.

Elevated estrogen and other hormonal changes dilate the veins to enhance circulation.

Multiple pregnancies can weaken the structure of the veins because of repeated episodes of long-term stress.
When Do Varicose Veins Form During Pregnancy?
For 70% to 80% of women who develop varicose veins during pregnancy, symptoms typically appear in the first trimester – often within the first two to three weeks of a woman becoming pregnant.⁶ As pregnancy progresses, varicose veins may become more pronounced as the veins are subjected to increasing stress.
How Common Are Varicose Veins During Pregnancy?
Varicose veins affect about 40% (almost half!) of pregnant women.¹ One of the most commonly cited studies on this subject observed that around half of pregnant women have varicose veins before becoming pregnant, and the other half develop varicose veins during pregnancy.³
Risk Factors For Varicose Veins During Pregnancy
Women are much more likely to develop varicose veins during pregnancy as they age, if they've had one or more prior pregnancies, or if they have a family history of varicose vein disease.²⁻³
Compared to women under 30, women aged 30-34 are about 1.5 times more likely to develop varicose veins during pregnancy, and women above age 34 are 4 times more likely to develop varicose veins during pregnancy.

Women who have given birth previously are twice as likely to develop varicose veins during pregnancy compared to women in their first pregnancy.

Pregnant women with a family history of vein disease are about 6 times more likely to develop varicose veins than women without a family history.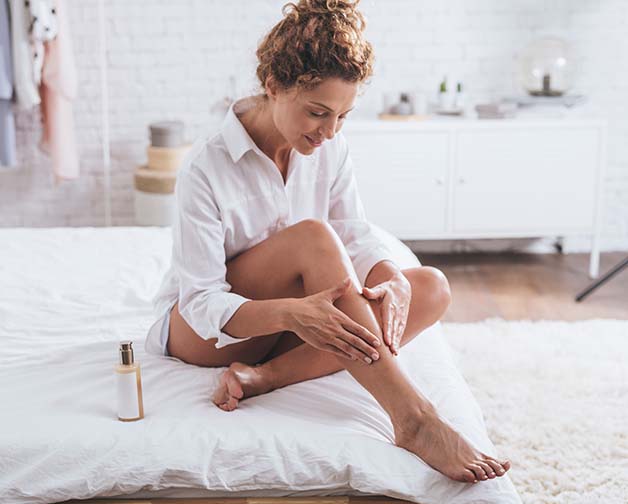 How To Prevent Varicose Veins During Pregnancy
There are a number of measures that you can take to reduce your chances of developing varicose veins during pregnancy.
When resting, it is best to lie on your left side. This minimizes the pressure the growing uterus puts on the inferior vena cava.

Avoid long periods of standing and take breaks from standing to exercise or elevate your feet and legs. These activities help to increase blood flow back to your heart rather than pooling in your veins.

Light exercises that flex the foot and stretch the calf muscle helps to push blood out of your legs and overcome the added pressure on your veins.

Repeated sessions of water immersion in a swimming pool have been shown to reduce leg swelling, presumably because the external water pressure helps to move blood upwards from the legs.

Foot massages can help distribute fluid buildup outside of your vessels, reducing swelling and pressure buildup.

Medical hose (also called compression stockings) may help to prevent blood from pooling in your veins. Graduated compression stockings are tightest at the ankle and loosen as you move up the leg to help blood flow back to the heart.
While prevention is by no means guaranteed, these techniques are backed by some level of scientific evidence and have been shown to help reduce the likelihood that varicose veins will develop during pregnancy.⁴
Do Varicose Veins Go Away After Pregnancy?
If prevention fails, varicose veins that develop during pregnancy often improve three or four months after giving birth without the need for vein treatment. Typically varicose veins that were present prior to pregnancy will persist, and in some cases, vein problems can worsen into more serious stages of chronic venous disease as a consequence of pregnancy.³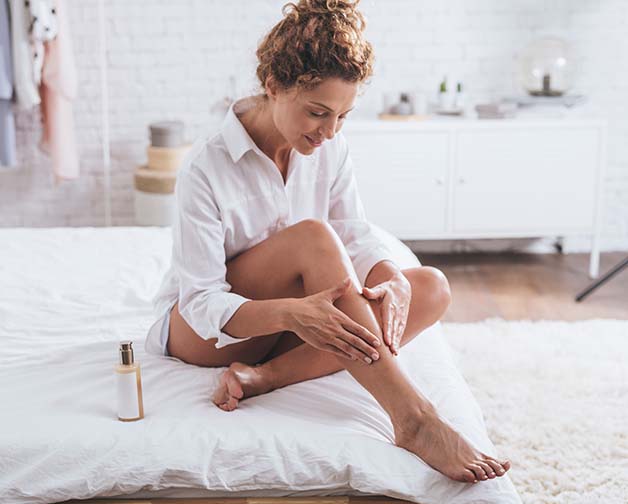 How To Get Rid of Varicose Veins That Stay After Pregnancy
Vein treatment is generally not recommended during pregnancy or immediately after giving birth because varicose veins generally improve on their own after giving birth. However, if you've given birth more than 4 months ago and your varicose veins haven't resolved on their own, you may want to consider seeing a vein specialist – especially if you're experiencing aching, cramping, swelling, itchiness, or restless legs. These symptoms may suggest that your varicose veins are at a more serious stage of chronic venous disease.
Vein problems are very common and very treatable. Should your vein problems continue after your pregnancy, minimally invasive treatments like endovenous thermal ablation can be used to close down varicose veins and restore the health of your legs.
At Texas Vascular Institute, it is important to us that you are empowered with the knowledge you need to make the treatment decisions that are right for you. If you have additional questions about your veins and your options, reach out to us at the Texas Vascular Institute. We're committed to providing our patients with the highest quality vein care.
About the Author
Dr. Dev Batra, M.D. is a vein specialist and founding partner of Texas Vascular Institute. Holding board certifications in radiology and vascular & interventional radiology, he is well-versed in vein issues and has been voted one of D-Magazine's best doctors in Dallas for three years running.
This blog post was written with research and editorial assistance from OnChart™.
References
[1] Rabhi, Y., Charras-Arthapignet, C., Gris, J.-C., Ayoub, J., Brun, J.-F., Lopez, F.-M., … Dauzat, M. (2000). Lower limb vein enlargement and spontaneous blood flow echogenicity are normal sonographic findings during pregnancy. Journal of Clinical Ultrasound, 28(8), 407–413.
[2] Vuylsteke, M. E., Thomis, S., Guillaume, G., Modliszewski, M. L., Weides, N., & Staelens, I. (2015). Epidemiological study on chronic venous disease in Belgium and Luxembourg: Prevalence, risk factors, and symptomatology. European Journal of Vascular and Endovascular Surgery, 49(4), 432–439.
[3] Dindelli, M., Parazzini, F., Basellini, A., Rabaiotti, E., Corsi, G., & Ferrari, A. (1993). Risk Factors for Varicose Disease Before and During Pregnancy. Angiology, 44(5), 361–367.
[4] Smyth, R. M., Aflaifel, N., & Bamigboye, A. A. (2015). Interventions for varicose veins and leg oedema in pregnancy. [Review][Update of Cochrane Database Syst Rev. 2007;(1):CD001066; PMID: 17253454]. Cochrane Database of Systematic Reviews, 10(10), CD001066.
[5] Ponnapula, P., & Boberg, J. S. (2010). Lower extremity changes experienced during pregnancy. Journal of Foot and Ankle Surgery, 49(5), 452–458. [6] Carr SC. (2006). Current management of varicose veins. Clin Obstet Gynecol. 49(2):414–26.
Medical Disclaimer
The Materials available in the Texas Vascular Institute blog are for informational and educational purposes only and are not a substitute for the professional judgment of a healthcare professional in diagnosing and treating patients.
WHAT OUR PATIENTS

have to say
Texas Vascular Institute always appreciates feedback from our valued patients. To date, we're thrilled to have collected 378 reviews with an average rating of 5 out of 5 stars. Please read what others are saying about Texas Vascular Institute below, and as always, we would love to collect your feedback.
Leave a Review

Amazing Practice
I'm very particular with my Healthcare and tend to be cautious with referrals to specialists. This office is amazing from the first point of contact. Their staff are friendly, professional and highly knowledgeable. Then the Dr is just as amazing as his staff, absolutely brilliant. Office manager Jessica has this office running like a well oiled machine and does so with a smile, an air of confidence, kindness and professionalism. Love this practice!!
- Richard G.

Beyond Thankful
Dr Batra and his staff are amazing! We are so grateful to have found him. Everyone is so kind and so caring and Dr Batra explains everything so well and does procedures with excellence. Beyond thankful to be under their care!!!
- Bitsy P.

Gold Standard
This is a gold standard for how a medical practice should be run. I was promptly seen at my scheduled time, my ultrasound was thorough and I received plenty of attention and care from the staff and Dr.Batra.
- Weronika L.
INSURANCE
We accept most major insurance plans. Please contact the medical office for all insurance related questions.








View Full List of Insurance Companies
Texas Vascular Institute | Dallas, TX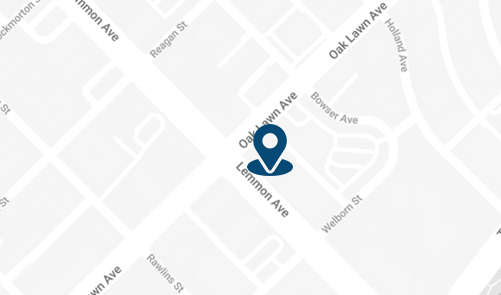 Address
3500 Oak Lawn Ave, #760
Dallas, TX 75219
Phone
For Appointments: 972-798-4710
General Inquiries: 972-646-8346
Set Appointment
Texas Vascular Institute | Hurst, TX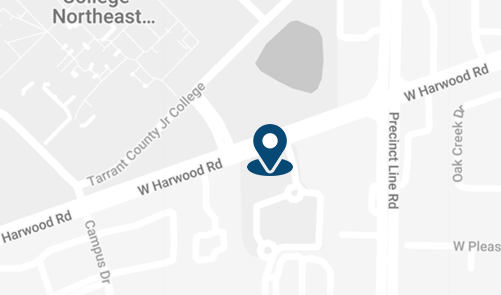 Address
809 West Harwood Rd, Suite 101,
Hurst, TX 76054
Phone
For Appointments: 972-798-4710
General Inquiries: 972-646-8346
Set Appointment