What is microphlebectomy?
Microphlebectomy is a technique in which very small incisions are made in the skin and varicose veins are removed. Due to the extensive nature of vein problems, between 30% and 60% of treated individuals require a follow-up procedure to completely eliminate varicose veins. Microphlebectomy or sclerotherapy may be used to eliminate smaller veins after closure of large veins.¹
How does microphlebectomy work?
A tiny incision or puncture is made to access the vein
A hook instrument is used to expose the vein
The vein is severed and removed through the incision
Once healed, incision points are virtually undetectable
Is microphlebectomy clinically proven?
Clinical evidence supports the use of microphlebectomy as an add-on treatment for varicose veins to improve vein symptoms and quality of life.³⁻⁴
Patients may choose to receive microphlebectomy treatment during the same day as ClosureFAST or VenaSeal (combined therapy), or patients may choose to stage therapy and receive microphlebectomy later if needed (sequential therapy). Combined therapy tends to provide better short-term results; however, long-term results are similar between combined and sequential therapy.¹
Is a microphlebectomy procedure right for me?
If you've received treatment for varicose veins but still aren't satisfied with your legs, microphlebectomy may help you get the most out of your vein treatment. For individuals that have not yet received vein treatment, microhplebectomy may be an important add-on therapy to sustain healthy legs. Give us a call at (972) 646-8346 to schedule a free consultation and learn more about your personalized treatment options.
Learn More
What is microphlebectomy and when is it the right vein treatment?
Vein removal surgery: no longer best option for varicose veins
Ultrasound-guided foam sclerotherapy vein treatment explained
References
[1] Hager, E. S., Ozvath, K. J., & Dillavou, E. D. (2017). Evidence summary of combined saphenous ablation and treatment of varicosities versus staged phlebectomy. Journal of Vascular Surgery: Venous and Lymphatic Disorders, 5(1), 134–137.
[2] Muller R. Traitement des varices par phlébectomie ambulatoire. Phlébologie 1966;19:277-9.
[3] El-Sheikha, J., Nandhra, S., Carradice, D., Wallace, T., Samuel, N., Smith, G. E., & Chetter, I. C. (2014). Clinical outcomes and quality of life 5 years after a randomized trial of concomitant or sequential phlebectomy following endovenous laser ablation for varicose veins. British Journal of Surgery, 101(9), 1093–1097.
[4] Lane, T. R. A., Kelleher, D., Shepherd, A. C., Franklin, I. J., & Davies, A. H. (2015). Ambulatory Varicosity avUlsion Later or Synchronized (AVULS). Annals of Surgery, 261(4), 654–661.
​
Footnotes
[A] Kaplan-Meir analysis; raw rate of complete closure was 96.8% (92/95 individuals studied with 13 lost to follow-up)
WHAT OUR PATIENTS

have to say
Texas Vascular Institute always appreciates feedback from our valued patients. To date, we're thrilled to have collected 378 reviews with an average rating of 5 out of 5 stars. Please read what others are saying about Texas Vascular Institute below, and as always, we would love to collect your feedback.
Leave a Review

Amazing Practice
I'm very particular with my Healthcare and tend to be cautious with referrals to specialists. This office is amazing from the first point of contact. Their staff are friendly, professional and highly knowledgeable. Then the Dr is just as amazing as his staff, absolutely brilliant. Office manager Jessica has this office running like a well oiled machine and does so with a smile, an air of confidence, kindness and professionalism. Love this practice!!
- Richard G.

Beyond Thankful
Dr Batra and his staff are amazing! We are so grateful to have found him. Everyone is so kind and so caring and Dr Batra explains everything so well and does procedures with excellence. Beyond thankful to be under their care!!!
- Bitsy P.

Gold Standard
This is a gold standard for how a medical practice should be run. I was promptly seen at my scheduled time, my ultrasound was thorough and I received plenty of attention and care from the staff and Dr.Batra.
- Weronika L.
INSURANCE
We accept most major insurance plans. Please contact the medical office for all insurance related questions.








View Full List of Insurance Companies
Texas Vascular Institute | Dallas, TX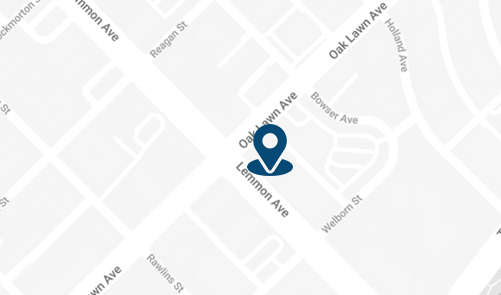 Address
3500 Oak Lawn Ave, #760
Dallas, TX 75219
Phone
For Appointments: 972-798-4710
General Inquiries: 972-646-8346
Set Appointment
Texas Vascular Institute | Hurst, TX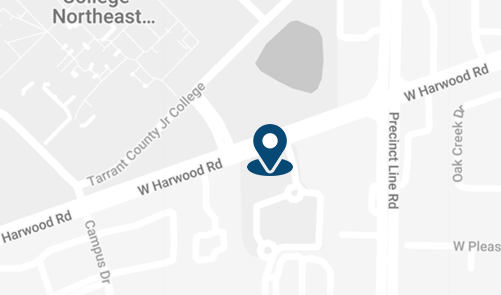 Address
809 West Harwood Rd, Suite 101,
Hurst, TX 76054
Phone
For Appointments: 972-798-4710
General Inquiries: 972-646-8346
Set Appointment