PRIVACY STATEMENT
We are committed to protecting your privacy and providing a safe online experience. This Privacy Statement applies to our Practice's website and governs our data collection and usage practices. By using this website, you consent to the data practices described in this Privacy Statement.
Collection of your Personal Information
This Practice collects personally identifiable information provided by you, such as your e-mail address, name, home or work address or telephone number. This Practice also collects anonymous demographic information, which is not unique to you, such as your ZIP code, age, gender, preferences, interests and favorites. There is also information about your computer hardware and software that is automatically collected by this website. This information can include: your IP address, browser type, domain names, access times and referring website addresses. This information is used for the operation of the service, to maintain quality of the service, and to provide general statistics regarding use of this website. Please keep in mind that if you directly disclose personally identifiable information or personally sensitive data through public message boards, this information may be collected and used by others. This Practice encourages you to review the privacy statements of websites you choose to link to from the website so that you can understand how those websites collect, use and share your information. This Practice is not responsible for the privacy statements or other content on any other websites.
Use of your Personal Information
This Practice collects and uses your personal information to operate the website and deliver the services you have requested. This Practice also uses your personally identifiable information to inform you of other products or services available from this Practice and its affiliates. This Practice may also contact you via surveys to conduct research about your opinion of current services or of potential new services that may be offered. This Practice does not sell, rent or lease its customer lists to third parties. This Practice may share data with trusted partners to help us perform statistical analysis, send you email or postal mail, provide customer support, or arrange for deliveries. All such third parties are prohibited from using your personal information except to provide these services and they are required to maintain the confidentiality of your information. This Practice does not use or disclose sensitive personal information, such as race, religion, or political affiliations, without your explicit consent. This Practice will disclose your personal information, without notice, only if required to do so by law.
Use of Cookies
The website uses "cookies" to help this Practice personalize your online experience. A cookie is a text file that is placed on your hard disk by a webpage server. Cookies cannot be used to run programs or deliver viruses to your computer. Cookies are uniquely assigned to you, and can only be read by a web server in the domain that issued the cookie to you.
Security of your Personal Information
This Practice secures your personal information from unauthorized access, use or disclosure. This Practice secures the personally identifiable information you provide on computer servers in a controlled, secure environment, protected from unauthorized access, use or disclosure. When personal information (such as a credit card number) is transmitted to other websites, it is protected through the use of encryption, such as the Secure Socket Layer (SSL) protocol.
Changes to this Statement
This Practice will occasionally update this Privacy Statement to reflect company and customer feedback. We encourage you to periodically review this Privacy Statement to be informed of how this Practice is protecting your information.
Contact Information
Please contact us by phone at 972-798-4641 or by mail at 3500 Oak Lawn Ave, #760, Dallas, TX 75219.
WHAT OUR PATIENTS

have to say
Texas Vascular Institute always appreciates feedback from our valued patients. To date, we're thrilled to have collected 378 reviews with an average rating of 5 out of 5 stars. Please read what others are saying about Texas Vascular Institute below, and as always, we would love to collect your feedback.
Leave a Review

Amazing Practice
I'm very particular with my Healthcare and tend to be cautious with referrals to specialists. This office is amazing from the first point of contact. Their staff are friendly, professional and highly knowledgeable. Then the Dr is just as amazing as his staff, absolutely brilliant. Office manager Jessica has this office running like a well oiled machine and does so with a smile, an air of confidence, kindness and professionalism. Love this practice!!
- Richard G.

Beyond Thankful
Dr Batra and his staff are amazing! We are so grateful to have found him. Everyone is so kind and so caring and Dr Batra explains everything so well and does procedures with excellence. Beyond thankful to be under their care!!!
- Bitsy P.

Gold Standard
This is a gold standard for how a medical practice should be run. I was promptly seen at my scheduled time, my ultrasound was thorough and I received plenty of attention and care from the staff and Dr.Batra.
- Weronika L.
INSURANCE
We accept most major insurance plans. Please contact the medical office for all insurance related questions.








View Full List of Insurance Companies
Texas Vascular Institute | Dallas, TX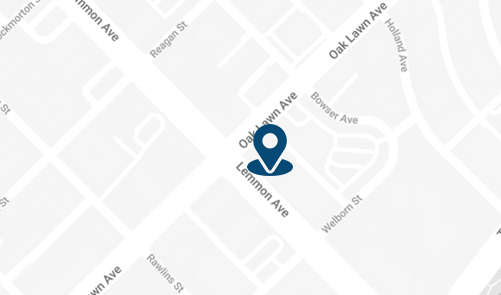 Address
3500 Oak Lawn Ave, #760
Dallas, TX 75219
Phone
For Appointments: 972-798-4710
General Inquiries: 972-646-8346
Set Appointment
Texas Vascular Institute | Hurst, TX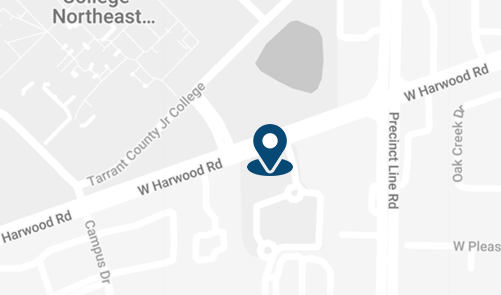 Address
809 West Harwood Rd, Suite 101,
Hurst, TX 76054
Phone
For Appointments: 972-798-4710
General Inquiries: 972-646-8346
Set Appointment