By: Dr. Dev Batra | 01.30.23
RF and laser vein ablation are the two most common treatments available for varicose veins. Vein specialist Dr. Dev Batra compares the two treatments and discusses which is more preferred.
Laser and radiofrequency ablation (RFA) are the two most common therapies available for individuals suffering from varicose veins. While the two treatments are very similar, there are some important differences between them that can impact patient outcomes, specifically when it comes to post-procedure pain and bruising. In this article, we compare and contrast laser and RFA for varicose vein treatment, and discuss why RFA has a better track record of minimizing post-procedure complications.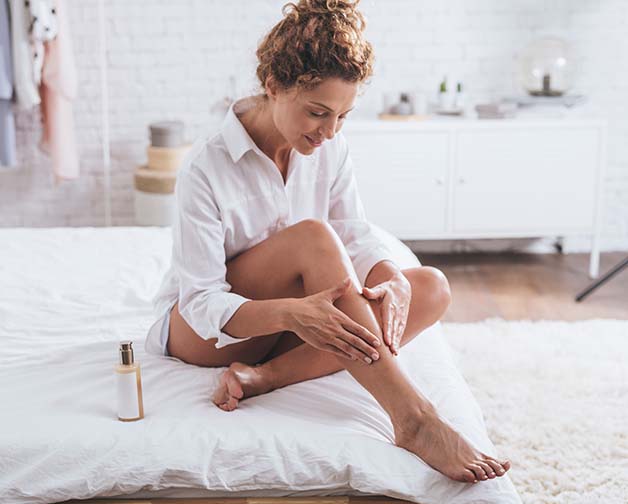 Similar Procedures
Because the two treatments are so similar, we'll often use the term 'thermal ablation' to collectively describe laser and RFA therapies. Thermal ablation has been the gold standard of varicose vein treatment for the past decade, and many vein specialists have experience with both laser and RFA.
In terms of similarities, both laser and RFA involve catheter-based, minimally invasive methods, meaning that the procedure steps are practically identical. Both treatments work by delivering heat to the interior of the diseased vein, and because of this, both treatments require tumescent anesthesia to protect nearby tissues from overheating. In addition, post-operative compression stockings are typically recommended in either case to help manage pain and reduce the risk of procedure-related complications.¹
Similar Long-Term Clinical Results
For the purposes of comparing laser and RFA, we'll start by defining the ideal treatment outcomes. The ideal vein treatment provides:
Immediate technical success – the problem vein properly closes in response to treatment
Symptomatic / quality of life improvements – treatment alleviates symptoms and helps the patient feel better
Long-term closure – the vein does not re-open over time
Minimal procedural complications – patients have to deal with as little pain or discomfort as possible during or after treatment
At the turn of the decade, a number of randomized controlled studiesᴬ demonstrated that both treatments had similar technical success rates, symptomatic / quality of life improvements, and long-term closure rates when treating the great saphenous vein (GSV). When reviewing these same studies for procedural complications, every one of them concludes that RFA provides patients with significantly less post-procedural pain and bruising than laser.²⁻⁷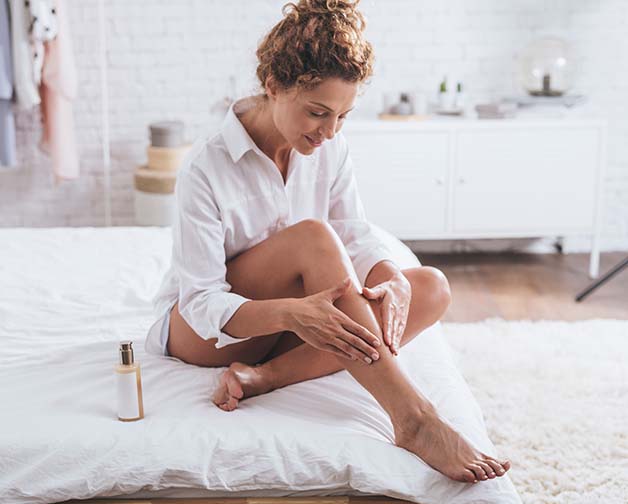 Different Treatment Parameters
Besides our procedural complications outcome, laser and RFA have proven to be virtually equivalent. The next logical question: why do patients report more pain and bruising when treated with laser ablation?
With modern RFA devices (i.e. the ClosureFast system that we use here at Texas Vascular Institute), heat is produced by a heating element at the tip of the catheter. The parameters of the ClosureFast™ system are streamlined to segmentally treat 3 or 7 cm sections of the vein at 20 seconds each, minimizing variation from patient to patient.¹
In contrast, laser treatment generates heat via absorption of laser energy within the vein. laser treatment can be deployed with a variety of unique configurations based on wavelength (810-nm to 1500-nm), power settings (5-20 W), pullback speed (continuous or segmental), and fiber type (bare tip or radial).¹ It's interesting to note that all of the randomized controlled studies we cited previously utilized bare-tip lasers, mostly at lower wavelengths (810-nm or 980-nm).²⁻⁷ Various laser configurations have been studied and many have shown similar clinical results in terms of symptomatic improvement and long-term vein closure, but it seems that high wavelength (1470-nm) radial configurations cause less pain and bruising than others, and may be comparable to RFA.⁸⁻⁹
Are the Differences Clinically Significant?
There are a few important points that should be taken into consideration when interpreting these findings. First, readers should be aware that pain and bruising aren't easy outcomes to quantify in a scientific setting. These are what we would call 'soft' outcomes because they're quantified based on an individual's subjective perception or interpretation. When comparing laser and RFA in randomized controlled trials, the average difference between pain or bruising scores was typically on the order of just 1 or 2 points on a 10-point scale – so despite these findings being statistically significant, we wouldn't necessarily call this a medically significant difference.
Taking all of this into account, we prefer RFA over laser at Texas Vascular Institute. We find the ClosureFast system easy to use, we like that it's pre-configured for optimal vein treatment (we don't have to dial it in), and it reliably minimizes pain and bruising so our patients can recover as quickly as possible.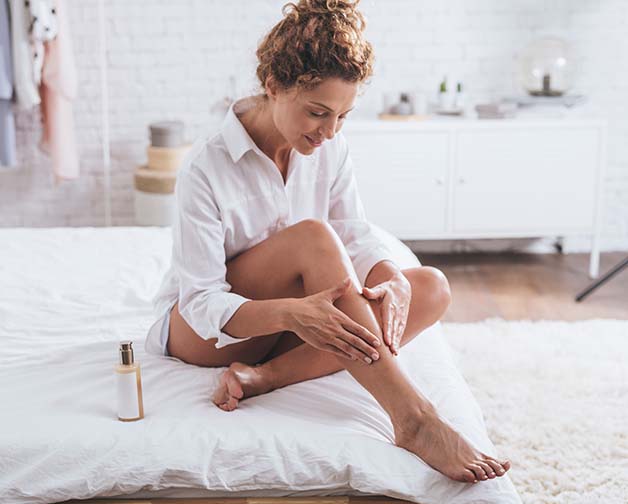 More Vein Specialists Prefer RFA
In December of 2015, the American Venous Forum (AVF) administered a survey to 798 practicing vein specialists, with the primary goal of understanding which treatments are most commonly utilized for varicose veins and why. The survey received 129 responses with 81% of them coming from the United States (8% coming from Texas).¹⁰
Respondents of the survey were asked to record their preferred method(s) of vein ablation. 79% recorded RFA while 66% recorded laser, and 40% of respondents recorded both RFA and laser as preferred methods. Although these survey results suggest a lean towards RFA, a large portion of vein specialists seem to use the two treatments interchangeably.¹⁰
Majority of Vein Specialists Believe RFA Provides Greater Patient Satisfaction Than Laser
Survey respondents were also asked to record which treatment they associated with better patient outcomes and satisfaction. 57% of participants responded that RFA provides the greatest patient satisfaction compared to only 24% that stated laser is superior. The remaining respondents recorded higher patient satisfaction with other treatment options (such as foam sclerotherapy) or stated that there was no difference.¹⁰ It's worth noting that this survey records the physician's perception of which treatment provides the better outcome, and does not reflect individual patient results.
Conclusion
The majority preference for RFA is consistent with our preference here at Texas Vascular Institute. Taking everything into account, we prefer RFA over laser at Texas Vascular Institute. We find the ClosureFast system easy to use, we like that it's pre-configured for optimal vein treatment (we don't have to dial it in), and it reliably minimizes pain and bruising so our patients can recover as quickly as possible. Patient satisfaction is our top priority at Texas Vascular Institute, which is why RFA is our go-to for the majority of varicose vein cases.
About the Author
Dr. Dev Batra, M.D. is a vein specialist and founding partner of Texas Vascular Institute. Holding board certifications in radiology and vascular & interventional radiology, he is well-versed in vein issues and has been voted one of D-Magazine's best doctors in Dallas for three years running.
This blog post was written with research and editorial assistance from OnChart™.
References
[1] Van Den Bos, R. R., & Proebstle, T. M. (2014). The state of the art of endothermal ablation. Lasers in Medical Science, 29(2), 387–392.
[2] Rasmussen, L. H., Lawaetz, M., Bjoern, L., Vennits, B., Blemings, A., & Eklof, B. (2011). Randomized clinical trial comparing endovenous laser ablation, radiofrequency ablation, foam sclerotherapy and surgical stripping for great saphenous varicose veins. British Journal of Surgery, 98(8), 1079–1087.
[3] Shepherd, A. C., Gohel, M. S., Brown, L. C., Metcalfe, M. J., Hamish, M., & Davies, A. H. (2010). Randomized clinical trial of VNUS® ClosureFASTTM radiofrequency ablation versus laser for varicose veins. British Journal of Surgery, 97(6), 810–818.
[4] Ian, M., Robert, J., Steve, A., & Ian, M. (2011). A Prospective Double-Blind Randomized Controlled Trial of Radiofrequency Versus Laser Treatment of the Great Saphenous Vein in Patients With Varicose Veins, 63135694, 1–2.
[5] Gale, S. S., Lee, J. N., Walsh, M. E., Wojnarowski, D. L., & Comerota, A. J. (2008). A randomized , controlled trial of endovenous thermal ablation using the 810-nm wavelength laser and the ClosurePLUS radiofrequency ablation methods for superficial venous insufficiency of the great saphenous vein. YMVA, 52(3), 645–650.
[6] Goode, S. D., Chowdhury, A., Crockett, M., Beech, A., Simpson, R., Richards, T., & Braithwaite, B. D. (2010). Laser and Radiofrequency Ablation Study ( LARA study ): A Randomised Study Comparing Radiofrequency Ablation and Endovenous Laser Ablation ( 810 nm ). European Journal of Vascular & Endovascular Surgery, 40(2), 246–253.
[7] Almeida, J. I., Kaufman, J., Göckeritz, O., Chopra, P., Evans, M. T., Hoheim, D. F., … Raines, J. K. (2009). Radiofrequency Endovenous ClosureFAST versus Laser Ablation for the Treatment of Great Saphenous Reflux: A Multicenter, Single-blinded, Randomized Study (RECOVERY Study). Journal of Vascular and Interventional Radiology, 20(6), 752–759.
[8] Doganci, S., & Demirkilic, U. (2010). Comparison of 980 nm Laser and Bare-tip Fibre with 1470 nm Laser and Radial Fibre in the Treatment of Great Saphenous Vein Varicosities: A Prospective Randomised Clinical Trial. European Journal of Vascular and Endovascular Surgery, 40(2), 254–259.
[9] Bozoglan, O., Mese, B., Eroglu, E., Ekerbiçer, H. C., & Yasim, A. (2017). Comparison of endovenous laser and radiofrequency ablation in treating varices in the same patient. Journal of Lasers in Medical Sciences, 8(1), 13–16.
[10] Aziz, F., Diaz, J., Blebea, J., & Lurie, F. (2017). Practice patterns of endovenous ablation therapy for the treatment of venous reflux disease. Journal of Vascular Surgery: Venous and Lymphatic Disorders, 5(1), 75–81.e1.
Medical Disclaimer
The Materials available in the Texas Vascular Institute blog are for informational and educational purposes only and are not a substitute for the professional judgment of a healthcare professional in diagnosing and treating patients.
WHAT OUR PATIENTS

have to say
Texas Vascular Institute always appreciates feedback from our valued patients. To date, we're thrilled to have collected 378 reviews with an average rating of 5 out of 5 stars. Please read what others are saying about Texas Vascular Institute below, and as always, we would love to collect your feedback.
Leave a Review

Amazing Practice
I'm very particular with my Healthcare and tend to be cautious with referrals to specialists. This office is amazing from the first point of contact. Their staff are friendly, professional and highly knowledgeable. Then the Dr is just as amazing as his staff, absolutely brilliant. Office manager Jessica has this office running like a well oiled machine and does so with a smile, an air of confidence, kindness and professionalism. Love this practice!!
- Richard G.

Beyond Thankful
Dr Batra and his staff are amazing! We are so grateful to have found him. Everyone is so kind and so caring and Dr Batra explains everything so well and does procedures with excellence. Beyond thankful to be under their care!!!
- Bitsy P.

Gold Standard
This is a gold standard for how a medical practice should be run. I was promptly seen at my scheduled time, my ultrasound was thorough and I received plenty of attention and care from the staff and Dr.Batra.
- Weronika L.
INSURANCE
We accept most major insurance plans. Please contact the medical office for all insurance related questions.








View Full List of Insurance Companies
Texas Vascular Institute | Dallas, TX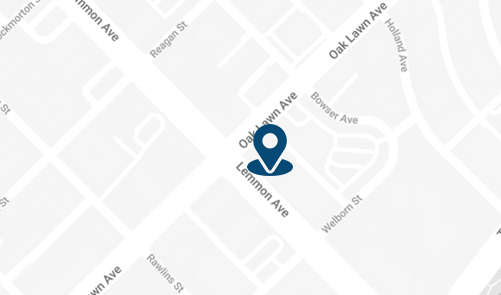 Address
3500 Oak Lawn Ave, #760
Dallas, TX 75219
Phone
For Appointments: 972-798-4710
General Inquiries: 972-646-8346
Set Appointment
Texas Vascular Institute | Hurst, TX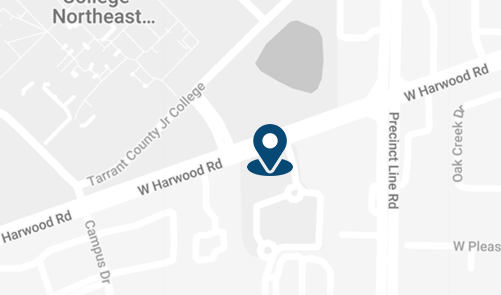 Address
809 West Harwood Rd, Suite 101,
Hurst, TX 76054
Phone
For Appointments: 972-798-4710
General Inquiries: 972-646-8346
Set Appointment