By: Dr. Dev Batra | 01.30.23
Ultrasound-guided foam sclerotherapy (UGFS), like thermal ablation or the adhesive-based VenaSeal system, is yet another option in the vein specialist's toolbox for managing vein problems. The three methods – sclerotherapy, ablation, and adhesive – are in fact very similar. No matter the manner of implementation, the goal of any treatment for varicose veins is to safely and effectively close down diseased veins, and thereby eliminate the signs and symptoms of chronic venous disease.
What is UGFS?
To explain how UGFS works, it is best to start at the beginning and break it into its pieces. In sclerotherapy, a small needle is inserted into the diseased vein, and a sclerosing agent is injected. There are a handful of sclerosing agents approved for use in venous disease, but the most popular option is Polidocanol. Polidocanol acts as a detergent and causes fibrosis and scarring in the vein.¹⁻² Sclerotherapy should be thought as working like thermal ablation. In both cases, damage to the inner lining of the vein causes it to collapse and scar over, effectively closing down the vein. For this reason, sclerotherapy is sometimes referred to as 'chemical ablation.'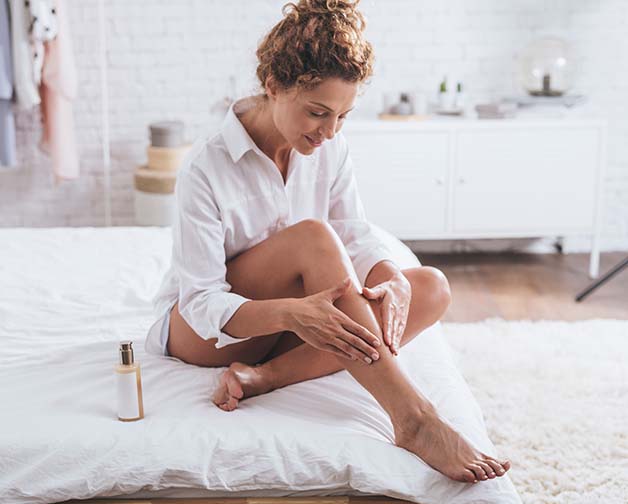 The addition of foam and ultrasound guidance to sclerotherapy go hand-in-hand. Prior to the use of foam in sclerotherapy, it was difficult to evenly distribute the sclerosing agents, resulting in relatively poor outcomes. Now, vein specialists inject gas into the sclerosing agent solution prior to injecting the foam-sclerosant mixture into the vein. This mixture improves the effectiveness in sclerotherapy in a couple ways. First, the mixture applies its effects more evenly across the vein lining, leading to a more uniform distribution and fibrosing reaction. Second, the foam mixture will rise against gravity, which means it can be targeted more accurately to a specific region during the vein treatment. Finally, the foam can be seen on ultrasound imaging to further ensure focused and specific vein treatment. Ultrasound imaging is a common tool in medicine that offers real-time visualization without any radiation. Normally, it doesn't work well if there is air or empty space in the way, but because vein specialists use the gas in the foam as a marker, ultrasound is particularly well-suited in this case.
The UGFS Procedure
The procedure for UGFS is relatively straightforward and usually takes somewhere between thirty to sixty minutes. The specialist will access your vein with a needle, and once the ideal location is determined, the sclerosing agent will be injected. Due to the nature of how the foam sclerotherapy works, the specialist may elevate your legs during the procedure to maximize the effect of the sclerosing agent at the target location. Additionally, while some sclerosing agents are known to cause pain, the most commonly used ones do not and therefore do not require any additional anesthetic therapy. At the end of the procedure, you may be asked to sit for several minutes while waiting for bleeding to stop at the needle site. But that's it. Compression therapy is actually not advised, as it can worsen the effect of sclerotherapy, so there's no additional work for the patient after the procedure.³⁻⁴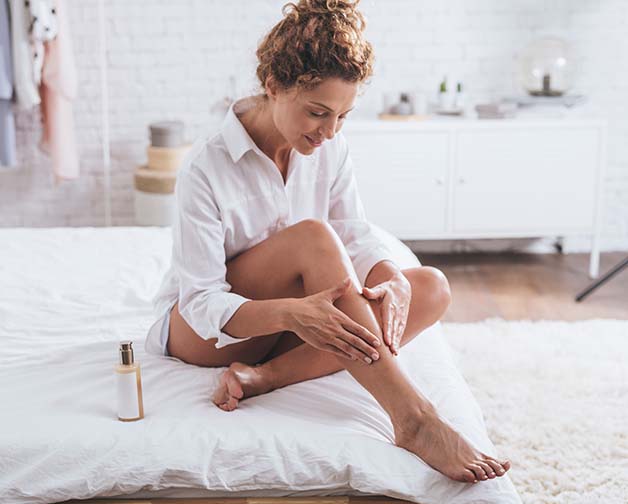 When is UGFS the Right Treatment?
UGFS, like thermal ablation or VenaSeal, is beneficial in the treatment of chronic venous disease and varicose veins. It is most effective for smaller veins – the so-called spider veins, telangiectasias and reticular veins – however it has been shown that an experienced endovascular specialist can often perform UGFS with outcomes equal to other treatment options.³⁻⁶ At Texas Vascular Institute we often use UGFS in combination with other vein treatments to maximize efficacy in special cases. We previously posted a case study in which we used UGFS in combination with thermal ablation to improve ulcer healing, and another in which we used UGFS in combination with microphlebectomy to treat big tortuous varicose veins.
There are also a handful of reasons that UGFS may not be the best option. Many of these are common contraindications for vein treatments and include increased risk of clotting or arterial vessel disease. However, none of these are definitive reasons to not consider venous treatment, and only your local vein specialist can determine what is best for your individual situation.
About the Author
Dr. Dev Batra, M.D. is a vein specialist and founding partner of Texas Vascular Institute. Holding board certifications in radiology and vascular & interventional radiology, he is well-versed in vein issues and has been voted one of D-Magazine's best doctors in Dallas for three years running.
This blog post was written with research and editorial assistance from OnChart™.
References
[1] Darke SG, Baker SJ. Ultrasound-guided foam sclerotherapy for the treatment of varicose veins. Br J Surg. 2006;93(8):969-74.
[2] Kendler M, Wetzig T, Simon JC. Foam sclerotherapy–a possible option in therapy of varicose veins. J Dtsch Dermatol Ges. 2007;5(8):648-54.
[3] Eric Mowatt-Larssen, MD. Foamed Sclerosant Ablation of Saphenous Veins and Varices. Rowe VL, ed. Medscape. New York, NY: Medscape, LLC. https://emedicine.medscape.com (updated: Nov 2017).
[4] Sherry Scovell, MD. Liquid, foam, and glue sclerotherapy techniques for the treatment of lower extremity veins. Collins KA, ed. UpToDate. Waltham, WA: UpToDate Inc. https://www.uptodate.com/home (literature review current through: Sep 2018).
[5] Rabe E, Pannier F. Indications, contraindications and performance: European Guidelines for Sclerotherapy in Chronic Venous Disorders. Phlebology. 2014;29(1 suppl):26-33.
[6] Haruta N. Recent Progress of Varicose Vein Treatment Especially about Endovascular Heat Ablation, SEPS and Foam Sclerotherapy. Ann Vasc Dis. 2018;11(1):66-71.
Medical Disclaimer
The Materials available in the Texas Vascular Institute blog are for informational and educational purposes only and are not a substitute for the professional judgment of a healthcare professional in diagnosing and treating patients.
WHAT OUR PATIENTS

have to say
Texas Vascular Institute always appreciates feedback from our valued patients. To date, we're thrilled to have collected 378 reviews with an average rating of 5 out of 5 stars. Please read what others are saying about Texas Vascular Institute below, and as always, we would love to collect your feedback.
Leave a Review

Amazing Practice
I'm very particular with my Healthcare and tend to be cautious with referrals to specialists. This office is amazing from the first point of contact. Their staff are friendly, professional and highly knowledgeable. Then the Dr is just as amazing as his staff, absolutely brilliant. Office manager Jessica has this office running like a well oiled machine and does so with a smile, an air of confidence, kindness and professionalism. Love this practice!!
- Richard G.

Beyond Thankful
Dr Batra and his staff are amazing! We are so grateful to have found him. Everyone is so kind and so caring and Dr Batra explains everything so well and does procedures with excellence. Beyond thankful to be under their care!!!
- Bitsy P.

Gold Standard
This is a gold standard for how a medical practice should be run. I was promptly seen at my scheduled time, my ultrasound was thorough and I received plenty of attention and care from the staff and Dr.Batra.
- Weronika L.
INSURANCE
We accept most major insurance plans. Please contact the medical office for all insurance related questions.








View Full List of Insurance Companies
Texas Vascular Institute | Dallas, TX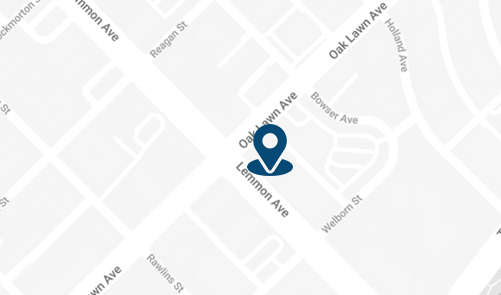 Address
3500 Oak Lawn Ave, #760
Dallas, TX 75219
Phone
For Appointments: 972-798-4710
General Inquiries: 972-646-8346
Set Appointment
Texas Vascular Institute | Hurst, TX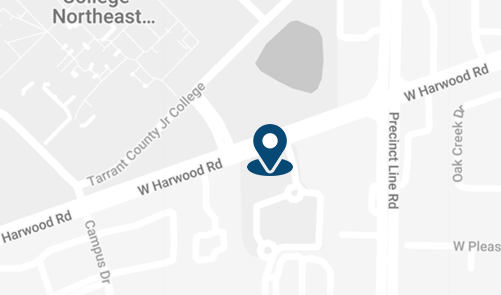 Address
809 West Harwood Rd, Suite 101,
Hurst, TX 76054
Phone
For Appointments: 972-798-4710
General Inquiries: 972-646-8346
Set Appointment