By: Dr. Dev Batra | 01.30.23
Rounded estimates based on The San Diego Population Study.ᴬ
When we have the opportunity to sit down and talk venous disease with our medical peers, we tend to emphasize the subtleties of reflux. It's important to catch venous reflux in its early stages to prevent worsening of the disease, but to consistently catch reflux early requires the entire medical community to be on the lookout and act on their suspicions. Too frequently we see patients who've been living with the uncomfortable symptoms of reflux for multiple years but have never been made aware that their leg veins are the culprit. Unfortunately, the cosmetic components of venous disease tend to steer attention away from the underlying pathology of reflux, even though they should motivate the exact opposite behavior. We often hear from our medical peers that vein disease is "just a cosmetic issue," but what we'd like to hear more often is that cosmetic vein issues may be a sign of a more serious vascular problem.
To put some weight behind this stance, we dug into the epidemiology research of cosmetic vein issues, the findings of which are a bit alarming. There are two population studies that have done a particularly good job of measuring and reporting on the burden of venous reflux disease: (1) The San Diego Population Study and (2) The 24-cities Cohort Study.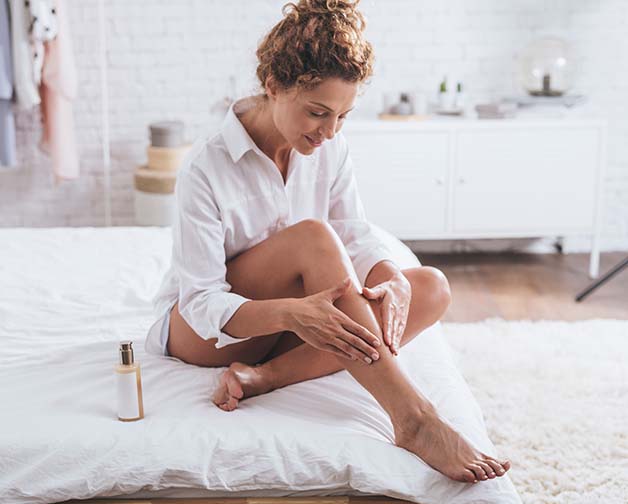 Frequency of Cosmetic Vein Issues
In both of these studies, individuals across age, sex, and ethnicityᴮ strata were thoroughly assessed for cosmetic manifestations of vein disease and reflux of both superficial and deep veins via ultrasound examination. We highlight some of the critical stats from these studies below:
Approximately 65% to 75% of adult legs are affected by spider veins and telangiectasia.¹⁻²
Over 20% of legs are affected by visible varicose veins¹⁻²
Approximately 5% of legs exhibit skin changes and other signs of more advanced venous disease¹⁻²​
When looking at the full spectrum of disease, chronic venous insufficiency is quite prevalent. Almost 3 of every 4 adults have visible spider veins (that translates to about 2.5 million legs in Dallas alone!), and nearly 1 of 5 adults have visible varicose veins. What we find especially troubling is the high rate of individuals that progress to more advanced venous disease. It's well-known that individuals with venous leg ulcers incur significantly more healthcare costs³ and suffer from lower quality of life⁴ than individuals without leg ulcers; and given our experience with reflux, we feel that most of these cases are preventable with timely treatment.
Cosmetic Vein Issues and Underlying Reflux Disease
It's true that in many instances, cosmetic vein issues are medically inconsequential, especially in the case of sparse, isolated spider veins or short segments of varicose legs. But a deeper look at the numbers in the San Diego Population Study provide us with a few more important stats:
Approximately 25% of individuals with spider veins have superficial or deep reflux that's detectable by ultrasound¹
Spider veins are the only visible sign of underlying reflux in 10% of individuals with chronic venous insufficiency¹
Spider veins accompany visible varicose veins and skin changes about 90% of the time, and deep venous reflux about 50% of the time¹
Only 5% of individuals with underlying reflux have absolutely no outward signs of it¹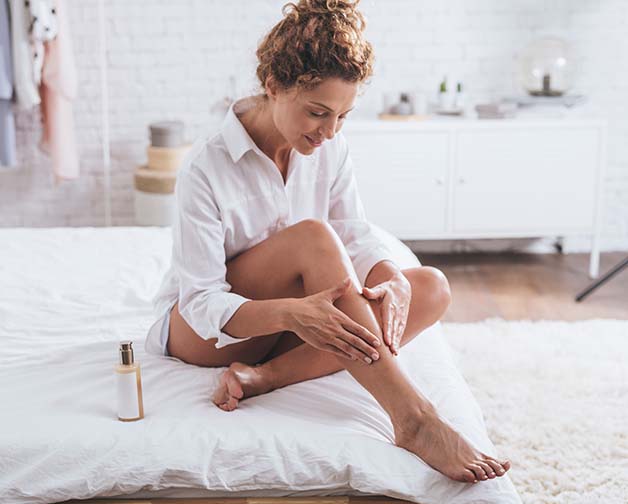 The takeaway here is that visual signs, no matter how minor, are an important cue to inquire further with patients about their symptoms. If any visible vein anomalies are present, taking an additional 30 seconds to ask about heaviness, tingling, restless legs, and night cramps may differentiate clinically significant venous disease, and help us get ahead of advanced venous insufficiency.
About the Author
Dr. Dev Batra, M.D. is a vein specialist and founding partner of Texas Vascular Institute. Holding board certifications in radiology and vascular & interventional radiology, he is well-versed in vein issues and has been voted one of D-Magazine's best doctors in Dallas for three years running.
This blog post was written with research and editorial assistance from OnChart™.
Footnotes
[A] Estimates assume that reflux occurs at the same rate in individuals with varicose veins or skin changes, respectively, independent of the presence or absence of spider veins.
[B] The 24-cities Cohort Study took place in Italy, where population demographics differ significantly from the United States.
References
[1] Michael H. Criqui, Maritess Jamosmos, Arnost Fronek, Julie O. Denenberg, R., & D. Langer, John Bergan, and B. A. G. (2003). Chronic Venous Disease in an Ethnically Diverse Population The San Diego Population Study. American Journal of Epidemiology, 76(October 2009), 211–220.
[2] Chiesa, R., Marone, E. M., Limoni, C., Volonté, M., Schaefer, E., & Petrini, O. (2005). Chronic venous insufficiency in Italy: The 24-cities Cohort study. European Journal of Vascular and Endovascular Surgery, 30(4), 422–429.
[3] Rice, J. B., Desai, U., Cummings, A. K. G., Birnbaum, H. G., Skornicki, M., & Parsons, N. (2014). Burden of venous leg ulcers in the United States. Journal of Medical Economics, 17(5), 347–356.
[4] Isaac, A., & Watson, C. (2016). How venous leg ulcers affect quality of life. Primary Health Care, 26(3), 18–23.
Medical Disclaimer
The Materials available in the Texas Vascular Institute blog are for informational and educational purposes only and are not a substitute for the professional judgment of a healthcare professional in diagnosing and treating patients.
WHAT OUR PATIENTS

have to say
Texas Vascular Institute always appreciates feedback from our valued patients. To date, we're thrilled to have collected 378 reviews with an average rating of 5 out of 5 stars. Please read what others are saying about Texas Vascular Institute below, and as always, we would love to collect your feedback.
Leave a Review

Amazing Practice
I'm very particular with my Healthcare and tend to be cautious with referrals to specialists. This office is amazing from the first point of contact. Their staff are friendly, professional and highly knowledgeable. Then the Dr is just as amazing as his staff, absolutely brilliant. Office manager Jessica has this office running like a well oiled machine and does so with a smile, an air of confidence, kindness and professionalism. Love this practice!!
- Richard G.

Beyond Thankful
Dr Batra and his staff are amazing! We are so grateful to have found him. Everyone is so kind and so caring and Dr Batra explains everything so well and does procedures with excellence. Beyond thankful to be under their care!!!
- Bitsy P.

Gold Standard
This is a gold standard for how a medical practice should be run. I was promptly seen at my scheduled time, my ultrasound was thorough and I received plenty of attention and care from the staff and Dr.Batra.
- Weronika L.
INSURANCE
We accept most major insurance plans. Please contact the medical office for all insurance related questions.








View Full List of Insurance Companies
Texas Vascular Institute | Dallas, TX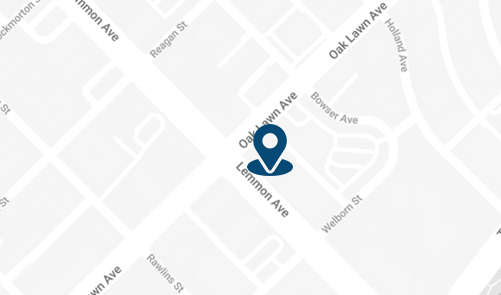 Address
3500 Oak Lawn Ave, #760
Dallas, TX 75219
Phone
For Appointments: 972-798-4710
General Inquiries: 972-646-8346
Set Appointment
Texas Vascular Institute | Hurst, TX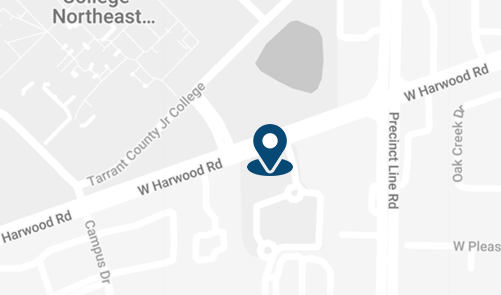 Address
809 West Harwood Rd, Suite 101,
Hurst, TX 76054
Phone
For Appointments: 972-798-4710
General Inquiries: 972-646-8346
Set Appointment