By: Dr. Dev Batra | 01.30.23
Venous leg ulcers (VLU) are the final manifestation of what is called chronic venous disease (CVD), and CVD is a complicated process that affects millions of people in the United States and worldwide. Varicose veins are probably the most infamous of the manifestations of CVD, but there are other signs and symptoms that, if identified early enough, can help treat the disease before it advances in severity. As the old saying goes, "an ounce of prevention is worth a pound of cure", and it certainly rings true in CVD. In this discussion, we will give a brief background into how CVD develops (its pathophysiology), and then we will work through recognizing the different stages of the disease.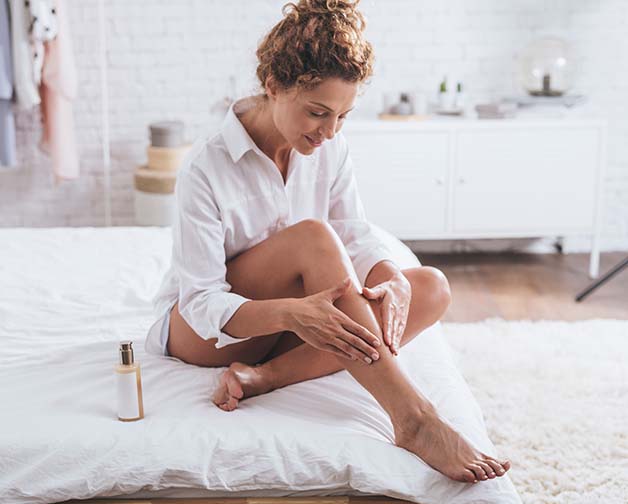 Development of Chronic Venous Disease (CVD)
In the world of venous disease, the underlying cause is categorized as either (1) reflux, (2) obstruction, or (3) both. Reflux means that blood flows backwards in the vein, instead of forward, whereas obstruction is the prevention of forward flow altogether. In either case, this leads to two problems. The first is venous hypertension. As the blood pools, it exerts an outward pressure on the venous walls, which is called venous hypertension. The second issue is that when normal blood flow is impaired by reflux or obstruction, the cells that make up the inner wall of the vein (the endothelial cells) 'sense' the change in flowᴮ and respond by signaling for the help of inflammatory cells and other vascular repair agents. Inflammatory cells have diverse functions, including fighting infections, but they also help keep tissues healthy by removing damaged cells. Unfortunately in CVD, this leads to harmful structural changes of the vein and loss of integrity of the venous wall and valves. As CVD progresses, the veins become enlarged from the internal pressure, and then they become leaky from the inflammatory damage. Because damaged veins further lead to poor blood flow, and poor blood flow leads back to damaged veins, it becomes a vicious cycle as the disease progresses.¹⁻³
Stages of Chronic Venous Disease (CVD)
Fortunately, there are treatment options available for the various manifestations of CVD, but recognition of the disease is crucial in treating it early before it can progress. Vein specialists currently use a couple of systems to stage venous disease. CEAP³⁻⁴ (clinical grade, etiology, anatomy, pathophysiology) helps to communicate both the clinical symptoms and underlying cause of the disease and has been in use for over 20 years. The VCSS³⁻⁵ (venous clinical severity score) was developed more recently based off CEAP as a tool that could adapt to changes in disease severity and response to treatment over time. Here, we will focus on the clinical grade component of CEAP as a means of identifying the stage of CVD as it highlights the key signs or symptoms of disease progression. The clinical grade goes from C0 to C6 based on a physical examination, and there are also qualifiers noting whether the disease is symptomatic (CS) or asymptomatic (CA).⁴⁻⁶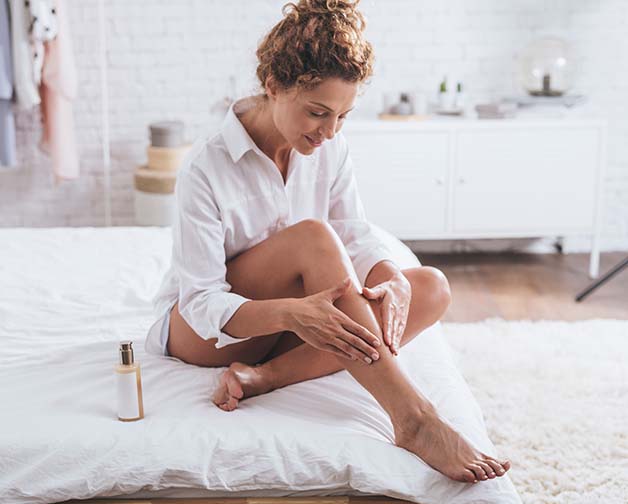 **Please note that while these signs and symptoms are beneficial in categorizing venous disease, they may indicate a different, worrisome condition. Please consult a doctor if you have any concerning signs or symptoms, as they will be able to help guide the diagnosis and management.**
C0
No signs of disease
C1
Telangiectases (widened venules called "spider veins") or reticular veins (small rope-like veins) develop as the venous blood pressure increases and stresses the wall.
C2
Varicose veins develop as the disease begins to affect the larger veins. These veins are large (≥3 mm) and twisted and may be seen as skin- or blue-colored, fluid-filled bumps.
C3
Edema (or swelling) of the leg occurs as the veins become leaky, and your skin may indent if you press into it with a single finger.
C4a
Pigmentation and/or eczema will occur. When blood cells leak out of the veins, they release a chemical called hemosiderin, which has a red-brown color, and it also activates melanocytes, which produce the brown melanin pigment. As inflammatory cells leak from the vein, they will cause irritation of the skin, and the skin will become red and itchy (eczema).
C4b
Lipodermatosclerosis and/or atrophie blanche will occur. Fibrin is a key structural component of the vein, but as the vein is damaged, it can leak out and deposit into the skin. This leads to thickening and scar-like formation, making the skin feel tough and inflexible. Lipodermatosclerosis is thickening with continued red-brown coloration, but atrophie blanche will be lighter or whiter in color.
C5
Healed venous ulcer
C6
Active venous ulcer. An ulcer is a break in the skin, so that it is no longer acting as a barrier to the environment. It usually occurs in the "gaiter" region of the leg (from the mid-calf to the ankle bones) and will have a red base that oozes. They are generally mildly painful, but the pain may be relieved by raising the leg.
CS
There are many symptoms that you may feel that could indicate venous disease at any stage. These include (but are not limited to): aching, soreness, pain, tightness, skin irritation, heaviness, muscle cramps, burning, and fatigue.
About the Author
Dr. Dev Batra, M.D. is a vein specialist and founding partner of Texas Vascular Institute. Holding board certifications in radiology and vascular & interventional radiology, he is well-versed in vein issues and has been voted one of D-Magazine's best doctors in Dallas for three years running.
This blog post was written with research and editorial assistance from OnChart™.
Footnotes
[A] Chronic venous disease (CVD) may also be referred to as chronic venous insufficiency (CVI), venous obstruction, or venous reflux disease.
[B] When fluids flow in a tube, they exert a force on the walls of that tube parallel to the flow. This force is called the shear stress and is related to the composition of the fluid and the speed at which it flows. Higher shear stress from normal blood flow tells the cell that everything is working properly, so when the shear stress falls, the cell reacts by releasing signaling chemicals directed toward inflammatory cells.
References
[1] Creager, Mark A., and Joseph Loscalzo.. "Chronic Venous Disease and Lymphedema." Harrison's Principles of Internal Medicine, 20e Eds. J. Larry Jameson, et al. New York, NY: McGraw-Hill.
[2] Raffetto JD. Pathophysiology of Chronic Venous Disease and Venous Ulcers. Surg Clin North Am. 2018;98(2):337-347.
[3] Chi YW, Raffetto JD. Venous leg ulceration pathophysiology and evidence based treatment. Vasc Med. 2015;20(2):168-81.
[4] Vasudevan B. Venous leg ulcers: Pathophysiology and Classification. Indian Dermatol Online J. 2014;5(3):366-70.
[5] Vasquez MA, Rabe E, Mclafferty RB, et al. Revision of the venous clinical severity score: venous outcomes consensus statement: special communication of the American Venous Forum Ad Hoc Outcomes Working Group. J Vasc Surg. 2010;52(5):1387-96.
[6] Grey JE, Harding KG, Enoch S. Venous and arterial leg ulcers. BMJ. 2006;332(7537):347-50.
Medical Disclaimer
The Materials available in the Texas Vascular Institute blog are for informational and educational purposes only and are not a substitute for the professional judgment of a healthcare professional in diagnosing and treating patients.
WHAT OUR PATIENTS

have to say
Texas Vascular Institute always appreciates feedback from our valued patients. To date, we're thrilled to have collected 378 reviews with an average rating of 5 out of 5 stars. Please read what others are saying about Texas Vascular Institute below, and as always, we would love to collect your feedback.
Leave a Review

Amazing Practice
I'm very particular with my Healthcare and tend to be cautious with referrals to specialists. This office is amazing from the first point of contact. Their staff are friendly, professional and highly knowledgeable. Then the Dr is just as amazing as his staff, absolutely brilliant. Office manager Jessica has this office running like a well oiled machine and does so with a smile, an air of confidence, kindness and professionalism. Love this practice!!
- Richard G.

Beyond Thankful
Dr Batra and his staff are amazing! We are so grateful to have found him. Everyone is so kind and so caring and Dr Batra explains everything so well and does procedures with excellence. Beyond thankful to be under their care!!!
- Bitsy P.

Gold Standard
This is a gold standard for how a medical practice should be run. I was promptly seen at my scheduled time, my ultrasound was thorough and I received plenty of attention and care from the staff and Dr.Batra.
- Weronika L.
INSURANCE
We accept most major insurance plans. Please contact the medical office for all insurance related questions.








View Full List of Insurance Companies
Texas Vascular Institute | Dallas, TX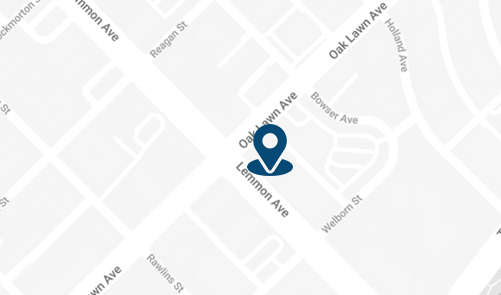 Address
3500 Oak Lawn Ave, #760
Dallas, TX 75219
Phone
For Appointments: 972-798-4710
General Inquiries: 972-646-8346
Set Appointment
Texas Vascular Institute | Hurst, TX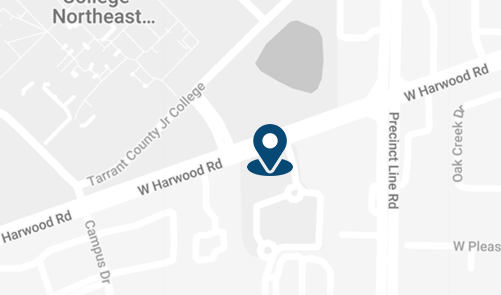 Address
809 West Harwood Rd, Suite 101,
Hurst, TX 76054
Phone
For Appointments: 972-798-4710
General Inquiries: 972-646-8346
Set Appointment